I pulled the baby pool out for the first time this year hoping Clare would really enjoy it. Nope. She would not get in by herself. Once I got in with her (in my clothes) she splashed and played a little bit from my lap, but she wouldn't venture out of it. Admittedly, the water was quite cold. I'm hoping she'll warm up to it over the next few months (pun intended). I'm looking forward to hitting the real pools this summer! We are so blessed to live in an area where we have use of fantastic pools all around us. So fun!
Look how red her little hair is getting!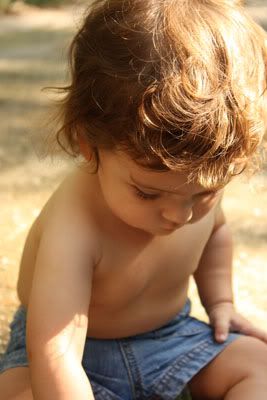 Water was too cold for Jake!
The cold water did not stop this one!